---
Anti-aging: Marion "Micki" Jones, Naturopathic Doctor, Texas
"Because I was the "sun queen" in my early years, I had a lot of wrinkles on my face (uggg).  Also, for a number of years I have had thinning of my hair on the top of my head.  For a woman, neither of these things are good!
+++
"I thought I had tried everything, short of a face lift and hair implants, but now I have the answer.
+++
Admittedly, I was very skeptical, but, after trying the protocol——IT WORKS! I took the before picture and then, each time I went to the mirror on the first day that I started the program, my face looked younger and healthier! The after picture taken at the end of the first day shows it."
+++
Notice that her checks are no longer drooping.  Also, the depth of her wrinkles is dramatically reduced.  The skin hanging below her jawbone is drastically reduced as well.  Finally, notice that the skin on her neck has changed also.  Look at the thickness of her skin all over and see if you see how much thinner it has gotten.
Anti-aging: K. Smith, California
"I am an 82-year-old white male and don't have a single wrinkle!"
+++
Anti-Aging: C. Salvadori, North Carolina
| | |
| --- | --- |
| | "Optimum Health has inspired and pioneered the use of my company's protein supplement and wonderful things began to happen.  I have tried Optimum Health's suggestions myself and have found that I cannot do without them.  My skin is much firmer.  I am most impressed with how wonderful the skin on my neck looks!  Tianya is very pleased that even my hands look younger!" |
Anti-aging: Jane B, Massage Therapist, Richmond, VA
"I tried the total body detox process because I was curious.  After the first session I noticed a definite improvement in my skin and people began to comment on the improvement right away.  The week after my first detox, one person actually asked me if I had a skin peel.  Imagine my surprise after more sessions.  I could FEEL the difference.  My skin feels much softer to the touch.  The texture has improved tremendously.  It works for me.  I can't wait to see what other positive results are next!"
+++
Anti-aging Testimonials: Related Topics
Testimonials: Healing Kidney Problems
Muscle Pain Relief Testimonials
Optimum Health's Concept of Healing
Primary Wellness Consultations
Natural Healthcare Center Location
Donations: Help Us Help Others
Email Us, How Can We Assist You?
+++

No need to worry,
Optimum Health can help you look good…inside and out!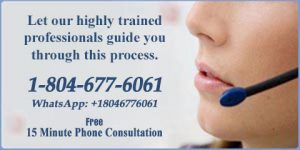 Start your path to optimum health by scheduling your appointment today. Member: Certified Natural Health Professionals