---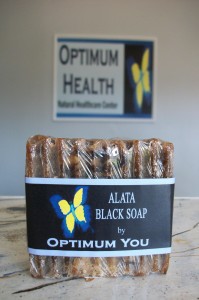 Alata African Black Soap
Our Alata African Black Soap's base gets its start in Ghana, Africa.  In fact, it is made with palm kernel oil, coconut oil, cocoa pods and plantain peels.  Indeed, the base is just that simple and just that natural.
Then, we indulge the senses!
Oatmeal & Honey Black Soap
We add oatmeal for exfoliation and creamier, richer lather.  Also, honey is added to enhance the ability of the plantain peels to destroy germs. Further adding to the indulgence are the fragrances of various essential oils. Hmmm….you just want to nibble on the bar it smells so edible!
Unfragrant …………………………. $5.25     
Alata African Black Soap Is Available In The Following Fragrances:
---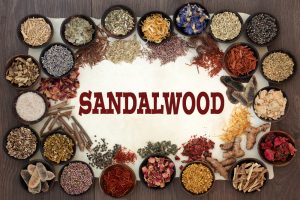 Sandalwood, Alata African Black Soap

Enjoy the woody, lush and sensual pleasure of this soap. This is an excellent gift for men.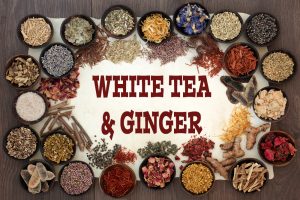 White Tea & Ginger, Alata African Black Soap
The fragrance of this soap has staying power! It's light, airy, and fresh. It's actually a very complex blend of green tea, fresh green citrus and lavender.  It also has jasmine, violet, ginger, rose, musk, and sandalwood. Whew! All of those notes come together to form a delightfully warm, alluring scent.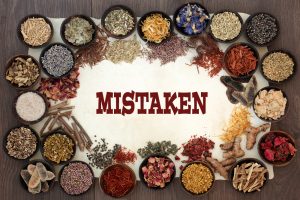 Mistaken, Alata African Black Soap
A mysterious blend simmered down to perfection causing each person to smell something different. Some say it smells like cocoa butter, lemon mint, musk and so on. See what you will mistake it for.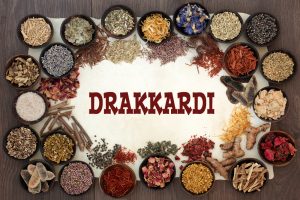 Drakkardi, Alata African Black Soap
Based on the fabulous men's cologne, this duplication is very close to the original fragrance. Indeed, for a men's fragrance, it has some very interesting notes.  It contains notes such as spicy berries, citrus, lavender and amber. In fact, it's a wonderful all-around men's fragrance.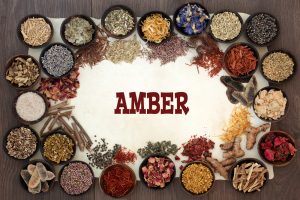 Amber, Alata African Black Soap
This is a deep and sophisticated fragrance.  In fact, it blends rustic Amber with bold Parisian Lavender.  Now, combine this with Black Myrrh, dulcet vanilla Tonka bean, and a splash of Egyptian Musk. Finally, round it all out with a surprising addition of raw Clary Sage.  In the end, we get an earthy mixture with hints of sweetness and pleasing floral scents.
---
Fragrant ……………………………………………………………………………………………………………………………………………… $5.50


Select Your Fragrance





Medicinal Purposes of Alata African Black Soap:
Alata African black soap is used regularly for eczema, skin infections, acne and athlete's feet.  It also helps scars to heal without leaving marks and keloids.  When used for medicinal purposes, the unfragranced should be preferred. 
Note that it can burn or sting a little the first few times you use it on your face.  Do not let this alarm you.  As long as there is no sign of irritation once you rinse your face there is no need for concern.
+++
Please note: These statements have not been evaluated by the Food and Drug Administration. This product is not intended to diagnose, treat, cure, or prevent any disease. This information is for educational purposes only. Optimum Health's website in no way dispenses medical advice.  Neither does our website prescribes remedies to be used without proper professional assistance.  Thus, we assume no responsibility for those who choose to treat themselves. Consult a qualified healthcare professional before using these or any product if you have a serious medical condition.
Alata African Black Soap: Related Topics
Eliminating Wrinkles With Water
Eliminating Wrinkles With Protein
Optimum Health's Concept of Healing
Primary Wellness Consultations
Natural Healthcare Center Location
Donations: Help Us Help Others
Email Us, How Can We Assist You?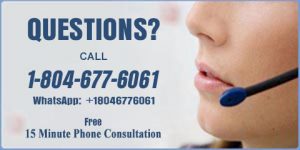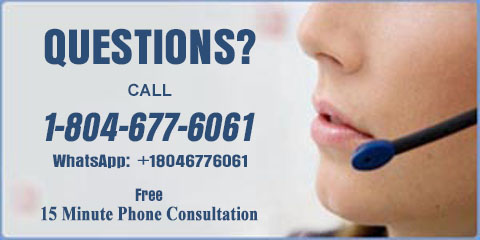 Start your path to optimum health by scheduling your appointment today. Member: Certified Natural Health Professionals