---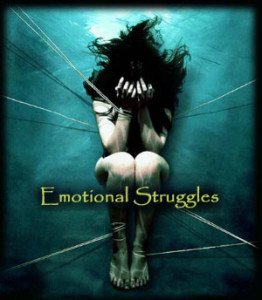 Emotional Release Therapy can be done as close as 2-3 days apart.  At Optimum Health, typically the appointments are at least one week apart.  In fact, completely releasing very intense emotions may require frequent appointments.   Also, completely releasing emotions causing a lot of symptoms may require frequent appointments.
The emotional release therapist will make certain statements at each appointment.  First she will say, "There are inherited emotions that can be released now".  Then, the emotional release therapist will check for a true or false response to the statement. If your body indicates the statement is true, the therapist will release the emotions.  Then, she will say, "There are trapped emotions that can be released now".  If your body indicates true, then the appointment will proceed cutting the ties of those emotions.  Again, you can get another appointment as quickly as a few days later.  Depending on your situation, the she may give you a specific time to be seen again.
For simpler cases, the emotional release therapist may ask you to read a list of negative emotions while thinking about things that are bothering you.  Then the process of release will begin while you express your thoughts verbally.  The therapist will document which emotions you appear to be releasing.
Indeed, it is important to deal with your negative emotions properly or they may get trapped.  Once trapped, you can pass the emotions on to the next generation as inherited emotions.  For example, this is particularly helpful if you are dealing with a divorce situation.  It is also extremely helpful when dealing with the death of a loved one, or a serious betrayal.  Otherwise, you can pass on emotions like anger, sadness, grief and jealousy to future generations.
Releasing each round of inherited, trapped or current emotions will make you think clearer.  You will also find that you feel happier and make decisions better!
Popular Related Topics
Emotional Release Therapy Case Studies
How Many Emotions Can Be Released in One Emotional Release Session?
Emotional Release Therapy Fees
What is Emotional Release Therapy
What happens at an Emotional Release Therapy Session
How Often Can I have an Emotional Release Therapy Appointment?
Optimum Health's Concept of Healing
Primary Wellness Consultations
Natural Healthcare Center Location
Donations: Help Us Help Others
Email Us, How Can We Assist You?
Start your path to optimum health by scheduling your appointment today. Member: Certified Natural Health Professionals