Stop Joint Pain
Get back to living your life well!
Whether your joint pain comes from stiff, achy or badly damaged joints, we can usually help them heal naturally.  At Optimum Health we stop joint pain by helping your body remove the inflammation and by fueling the healing of the joints.  Our total body cleanse process with the proper nutrient intake has most of our clients pain-free within the first week.  Our total body cleanse process helps your body remove the toxins in the joints that can cause the painful stiffness.  The proper nutrients will allow your body to fuel the healing process that can give you joints almost as good as new relatively quickly!
In some cases, our clients will still have joint pain lingering after cleaning and properly fueling their body.  In these cases, we have come to realize that the problem may be energy issues in the meridians.  Our certified health kinesiologist can check the flow of energy through your body and make all needed corrections.  Indeed, you can get back to living your life well without knee pain!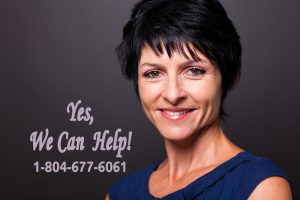 Stop Joint Pain: Testimonials
P. Hawthorne Woods came to Optimum Health wearing a knee brace after many years of battling it out on the tennis court.  She was unable to play with her partner for the upcoming tennis tournaments.  This is what she has to say once she had no more joint pain:
"I no longer need shots in my knees or braces because I am pain free and even back to playing tennis in tournaments!"
P. Hawthorne Woods
C. Harvey was diagnosed with rheumatoid arthritis.  She came to Optimum Health walking on a cane and taking prescription drugs for her knee that had the side effect of an unsightly skin condition.  Her physician expected her to be on the prescriptions until she eventually needed a knee replacement. After starting our recommendations, she continued her medicine until she realized that she was pain free.  She was able to stop the medicine without needing surgery.  This is what she has to say once she had no more knee pain:
"I walked in with a cane.  In just two appointments I didn't need my cane anymore.  Now, I have been pain free and medicine free for a year!"
      C. Harvey
No More Walker!
The physicians diagnosed Deborah's mom with Parkinson's disease.  As her shaking increased, joints stiffened and her strength declined, she could only walk with a walker.  After nearly six years of walking with a walker, she came to Optimum Health.  Deborah was so happy to finally get her mom to our center.  In fact, Deborah had been trying to get her mom to come for a free detox as her Share the Health guest for many years.  Watch the video below to see how happy Deborah and her mom were when her mother was able to walk without the walker immediately after her first total body cleanse.  This is what no more joint pain looks like!
Next:
How can I heal my joints and stop them from aching?
Remove Inflammation and Toxins to Stop the Pain of Aching Joints
No More Joint Pain, Popular Topics:
Optimum Health's Concept of Healing
Primary Wellness Consultations
Natural Healthcare Center Location
Donations: Help Us Help Others
Email Us, How Can We Assist You?
Start your path to optimum health by scheduling your appointment today. Member: Certified Natural Health Professionals