---
Many ask for the best detox machine available and that is what we use at Optimum Health.  The question is, do you really need the best?
Does It Matter Which Detox Machine Is Used For Your Detox?
Yes, it matters which detox machine you use.  The wrong detox machine may not do anything at all.  In fact, a recent television showed tested the resulting water and proved this.  The test indicated that the there was nothing from the human body in the resulting detox water.  In fact, the wrong detox machine may cause your cells to release toxins in an order that is detrimental. As a result, this becomes a major problem if you are already extremely sick.  Therefore, you want the right detox machine…the BEST DETOX MACHINE!
The Best Detox Machine Is A Class II Certification Medical Device.
Regulatory authorities recognize different classes of medical devices.  These classes are based on their design complexity, their use characteristics, and their potential for harm if misused. In fact, each country or region defines these categories in different ways.  Indeed, the best detox machine has it certification in Europe.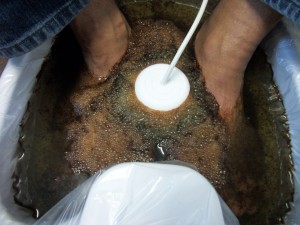 Class II Medical Devices, are those with additional  requirements to assure safety and effectiveness. Also, European Class II medical devices are subject to special controls in addition to the general controls of Class I medical devices.   In fact, these special controls may include special labeling requirements, mandatory performance standards, and post market surveillance.
Medical Devices in Class II are held to a higher level of assurance than Class I devices in that they must perform as indicated.  Also, testing must indicate that they will not cause injury or harm to the patient or the technician. Devices in this class are typically non-invasive and include x-ray machines, PACS and powered wheelchairs.  Infusion pumps, surgical drapes, surgical needles and suture material, acupuncture needles are also examples of these devices.
The Medicines and Healthcare products Regulatory Agency (MHRA) in the United Kingdom (UK) regulates medical devices under European legislation. They require special identification for medical devices.  Therefore, in the European Union (EU), you must identify your medical device with the CE mark.  Indeed, our chosen machine has this mark.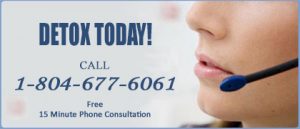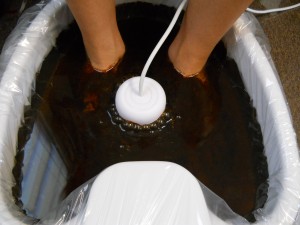 The Best Detox Machine: Related Topics
Pain After a Total Body Cleanse
Hair Analysis Prove Detox Results
Optimum Health's Concept of Healing
Primary Wellness Consultations
Natural Healthcare Center Location
Donations: Help Us Help Others
Email Us, How Can We Assist You?
Schedule your appointment to get started on your path to Optimum Health. Member: Certified Natural Health Professionals