---
A young man whose extreme sickness had driven him to the brink of suicide is now healthy and happy to be alive again.

A woman severely weakened by menstrual flow every day for six months stopped bleeding within 2 hours of entering our center.  Indeed, she feels strong and vibrant again.

An autistic child was able to start regular school as a normal child.  In fact, she is doing so well that she is near the top of her class.  Two other autistic children spoke their first words.  Then, progressed to speaking multiple languages in a matter of months!

A marathon runner tried our total body cleanse process.  In fact, he shaved two full minutes off his official run time two days later.  Indeed, he was thrilled!

A physician diagnosed with Alzheimer's disease has healed her brain and regained her mental acuity.

Men and women scheduled for joint replacement have completely healed their knees and hips.  Most importantly, they no longer need the surgery.

People walk in on canes and, within a week, walk perfectly well without them.

A woman whose physicians had irradiated her thyroid gland significantly reduced her thyroid replacement hormones because we helped her improve her own thyroid function.

Another woman, whose thyroid gland had grown to the point of reaching down between her breasts, reversed that growth by one inch a day.  (Althea, seen in the photo.)

A man confined to bed with COPD, congestive heart failure, Bell's palsy, and neuropathy now no longer wishes he was dead.  In addition, he no longer needs 15 medicines.  Indeed, he is up, moving around and participating in life again.

Many clients no longer need blood pressure medicines.

No More Walker!

The physicians diagnosed Deborah's mom with Parkinson's disease.  As her shaking increased and her strength declined, she could only walk with a walker.  After nearly six years of walking with a walker, she came to Optimum Health.  Deborah was so happy to finally get her mom to our center.  In fact, Deborah had been trying to get her mom to come for a free detox as her Share the Health guest for many years.  Watch the video below to see how happy Deborah and her mom were when her mother was able to walk without the walker immediately after her first total body cleanse.
Many other clients no longer suffer from the pain of fibromyalgia, arthritis and similar conditions.
Additional Popular Topics
Testimonials For Feeling Better
Testimonials for Addiction Recovery
Optimum Health's Concept of Healing
Primary Wellness Consultations
Natural Healthcare Center Location
Donations: Help Us Help Others
Email Us, How Can We Assist You?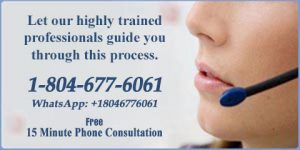 Start your path to optimum health by scheduling your appointment today. Member: Certified Natural Health Professionals