CLIENT TESTIMONIALS FOR FIBROMYALGIA PAIN RELIEF, HIGH BLOOD PRESSURE, RUNNING FASTER, MUSCLE PAIN RELIEF, INCREASED ENERGY, LOOKING YOUNGER, FEELING BETTER, MULTIPLE SCLEROSIS, ACHING JOINTS, BLOCKED ARTERIES, ADDICTION RECOVERY, AUTISM RECOVERY
Give your personal testimonial!
Client Testimonial for Autism: Sarah O., Dubai, United Arab Emirates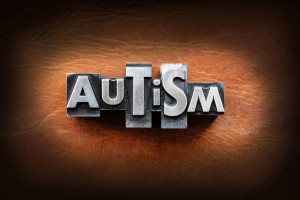 Thank you for being a wonderful host to me and my family at Optimum Health! We are very grateful for your help and continuous support towards our son's treatment. Am glad I made the right and timely decision to visit your treatment center in Richmond, Virginia all the way from Dubai! It was totally worth it, as we can already see the progress our son has made in just two months! His eye contact has improved, he's more compliant and follows simple instructions. Only time will tell and am hopeful he will start talking soon!  Thank you Tianya!
Client Testimonial for Pooling Blood: Gloria K, Richmond, VA

In the above picture, the client had darkened blood pooling under her skin due to broken blood vessels. A physician in New York was burning the blood vessels to minimizing the bleeding. She would get the burning done every six weeks.
On her first detox, there was a pool of blackness all around her hand. There was significantly less black on her hand after the detox. However, most of it came back by the time she came for her second detox. The first picture above is what her hand looked like just before her 4th detox. The supplemental program we put her on had already started the hand to heal so it was no longer completely black when she came for her appointment. However, you can see that her hand does still have some areas that are very dark. Notice that there is a little spot of black on the baby finger and in the little spots on her ring finger and a few other places. The second picture was taken immediately after her 4th detox. There is a huge difference! What does she have to say about it?
"WOW! I look at my hand every day and see places that are not black anymore. When I would roll my hair, I would see one black hand and one white hand in the mirror. Now the black hand is gone. And this doesn't hurt like the burning did…you should take my picture, otherwise no one will believe this."
+++
By the way, her hair is growing back also! Proving once again that removing toxins and increasing your nutritional status doesn't just fix one thing, it fuels the body to fix many things.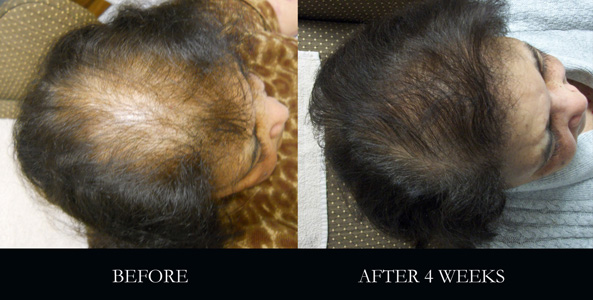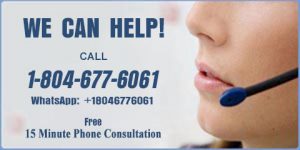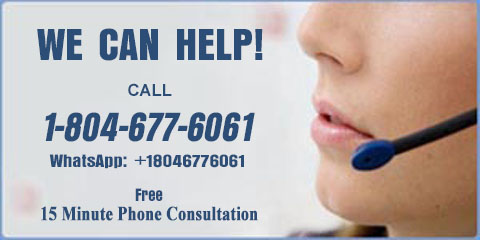 Client Testimonial for Eczema: Ayana C, VA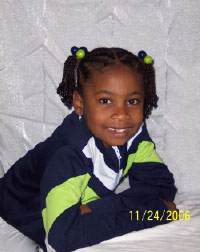 Ayana has had eczema since she was a baby. The doctor was insisting on steroids and antibiotics. Fortunately, she began her own personalized Optimum Health Supplemental Program when she was three years old. Within 24 hours there was a major difference in her skin.
Ayana is now 15 and has been on the a supplemental program for about 12 years. This supplemental program keeps her skin beautiful and creamy. She has to double or triple her amounts of protein when seasonal allergies begin to flare. When she was 8 years old, she could not go longer than a week without her program or her skin would lose its creaminess and she would begin to itch and scratch again. At the age of 11, after beginning the total body detox process, she only needs a small portion of what she used to take to keep her skin beautiful. She can go for weeks without her supplements and have no issues.
+++
Client Testimonials for High Blood Pressure:
High Blood pressure: Doris D., Richmond, VA
High blood pressure had been a major problem for Doris for many years and caused many trips to the doctor and even hospitalization. Even though Doris was taking high blood pressure medicine, she was still being led around by the arm because she was so dizzy.
Dehydration is known to cause high blood pressure. Doris rarely drank water and was, therefore, dehydrated and no one seemed to notice. Mercury is known to cause high blood pressure. Once investigated, we found that Doris also had many silver-colored fillings (mercury amalgams) in her mouth that were leaking mercury into her system every time she swallowed.
When Doris came to Optimum Health, she was told how much water she should be drinking. Her response was, "What? Are you trying to drown me?" Doris began increasing her protein levels to cause her to drink more water and started the total body detox process to begin removing the mercury. After just a few weeks, Doris went to see her physician and was told that she had the lowest blood pressure she had in years. Now that Doris understands the importance of drinking water she tries very hard to keep her protein levels normal so she will actually crave the water. In her words,
"I am 84 years old and I don't feel like I am going to die soon any more. But I do feel like an addict. I actually crave water. I must have it!"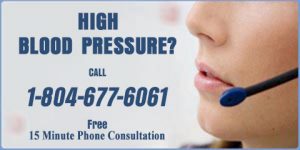 High Blood Pressure: Barbara L., Richmond, VA
"High blood pressure came as a surprise to me.  As a nurse, I am very aware of the side effects of all of the high blood pressure medicines.  So I decided to try to manage my high blood pressure with diet.  I wasn't doing too bad but I definitely needed to do better.
I called Optimum Health and was taken aback by the different approaches.  Herbal approaches are what I was used to, however,  Tianya told me that she didn't use herbs much at all.  I called several times to converse with her as she had peaked my curiosity.  Though not expecting to see real results,  I decided I would keep an open mind and give it a try.
I have to say that I have been very impressed.  First and foremost, I am still in disbelief that I have regular bowel movements several times a day without any assistance after 40 years of dealing with constipation and depending on things like turkey rhubarb and cascara sagrada to move my bowels.   And my blood pressure is now quite normal and I can eat a very normal diet!"
UPDATE:  3 YEARS LATER
Barbara continues to follow her individual program designed just for her specific needs. She continues to come to our center once a week for her total body cleansing.  Her bowel movements and blood pressure continue to be normal.  And, in her words,
"People continue to tell me that I keep looking younger and younger. I am just going to keep doing what I know works for me."
+++
+++
Client Testimonial for Feeling Better: Barbara T, VA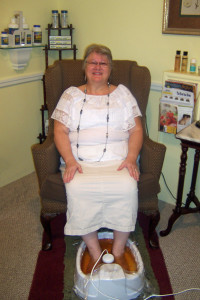 "Tianya & Charlene,
I want you to know how I appreciate you both for helping me.
Inside one month…I feel ever so much better.
I can not imagine how the next few coming months will be?!!  Only Better than ever?!
I have referred numerous ones to you.  I will stress they call, now!
Thank you ever so much.
Loyally,
Barbara T.
I will be on this new way of living ETERNALLY!"
+++
Client Testimonials for Increased Mobility:
Walking Again: Diann T., Martinsville, VA
"My mother, Ellen, has not been able to walk much for quite some time.  She calls my brother, William, each morning when she is ready to get up and he comes to pick her up and carry her to her chair.  After coming to Optimum Health and learning about the importance of being connected to the earth, I gave my mother one of the earthing sheets to sleep on to see if it would help her.  On the third morning of sleeping on the sheet, my mother didn't call William to come and pick her up.  William looked up and she was walking down the hall!"
After a week of Ellen sleeping on the sheets, Diann said:
"Every day I see such a good change in my mom!"
Increased Mobility: The Dancers



Why would people dance after their detox?  Well, often people come to our center and they are extremely stiff or experiencing severe pain in their muscles and or joints.  Most of these individuals lose all of their stiffness and are pain-free by the end of their first total body cleanse done with the ionic detox foot bath.  It is common for them to get so happy that they can move with ease once again that they dance around the center in excitement and relief.  One client was a retired professional football player who was so happy that he could move as he was once able to that he did his touch down dance right in the middle of our detox center!  Another client was an 80-year-old male who began to move and twist and said,

"I didn't realize how stiff in the rear end I had gotten."

+++

Then he entered the lobby and took the hand of the certified detoxification specialist and waltzed her around the room!
Running Faster: J.C. Richmond, VA
"Tianya,
Running faster and shaving time off my morning run has been my goal as I prepare to run my next marathon. Yesterday, I was surprised when my legs felt lighter after my first detox. I had no idea that would lead to me running fast enough to shave 2 minutes off my run this morning. A whole 2 minutes. I couldn't wait to get back to let you know. UNBELIEVABLE!"
"People really do need to know about this service. They just need to try it to see what it can do for them."
No More Walker!
The physicians diagnosed Deborah's mom with Parkinson's disease.  As her shaking increased and her strength declined, she could only walk with a walker.  After nearly six years of walking with a walker, she came to Optimum Health.  Deborah was so happy to finally get her mom to our center.  In fact, Deborah had been trying to get her mom to come for a free detox as her Share the Health guest for many years.  Watch the video below to see how happy Deborah and her mom were when her mother was able to walk without the walker immediately after her first total body cleanse.
LivingSocial Feature Survey Responses:
We were featured December of 2012, March, August and December of 2013, and March of 2014. Nearly 400 people purchased vouchers to try our total body cleanse process for the first time. 100% of those filling out the survey for LivingSocial indicated that they will return! Here is what they have to say:
"I learned so much in one visit. It was great. Can't wait for my next visit. "
+++
"I had never tried this before, and I have to say that I was happily surprised! It was very informative, relaxing, and I really felt a difference."
+++
"They offered additional preventive care information whereas most people would charge you for it & the staff was very personable & knowledgeable. "
+++
"This was a wonderful and enlightening experience, my life is forever changed."
+++
"I had a great experience, yes, I will go back and will also refer others, fast and more than friendly service. "
+++
"The session was very informative. It is good to know that there are other alternatives for treating what ails the human body."
+++
+++
+++
Client Testimonials for Aching Joints:
Aching Joints: Mike, Richmond, VA
Mike's aching joints were his knees which very painful and had lumps on them. He said that most of the members of his family had knees like his and that they typically began experiencing pain by age 11. After his first total body cleanse he said,
"I can't believe that my knees don't hurt!"
Aching Joints: Barbara, Atlanta, GA
Barbara's aching joint was her back. She came into our center having trouble sitting, standing and bending. After her first total body cleanse she began to dance. Her dance including a move where she literally bent down to the floor as she said,
"Look what I can do!"
+++
Client Testimonial saying "Thank You": V.W., RICHMOND, VA
Tianya,

Thank you so much for all your help and advice this year. We have really appreciated it! I definitely think you are a pioneer in your field!
+++
+++
Renal Failure:
Robert, Heathsville, VA
"Renal failure, stage 4 to be exact! My doctor was giving me EPO shots and I was supposed to start kidney dialysis treatments. There was no hope of my kidneys ever improving.
My daughter called Optimum Health and was told that, though they did not diagnose or treat renal failure, there was a chance that my kidneys might be able to use a nutritional program with their total body detox process to cleanse themselves and heal. Fortunately, the detoxification done at my initial consultation indicated that my kidneys were cleansing themselves.
My kidneys were doing better after three months of total body detoxification and my new nutritional program. I am now at stage 3 plus and my doctor says that my kidneys are working fine for a man over 87 years old. I keep coming to Optimum Health because I think my kidneys can work even better. No more kidney failure for me!
The fact that my joints don't hurt anymore is an extra benefit! I feel great!
How thankful I am for people like Tianya who truly care about my health!"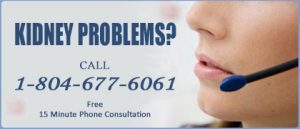 UPDATE: 3 YEARS LATER
"After starting on my new mineral drink, my hair is turning black again…at my age! I keep telling people the older I get, the better I feel."
Mr. Butler has never had dialysis and he no longer needs EPO shots. His physician has indicated that his kidneys function "better than the average American's kidneys" and told him to keep on doing what he is doing!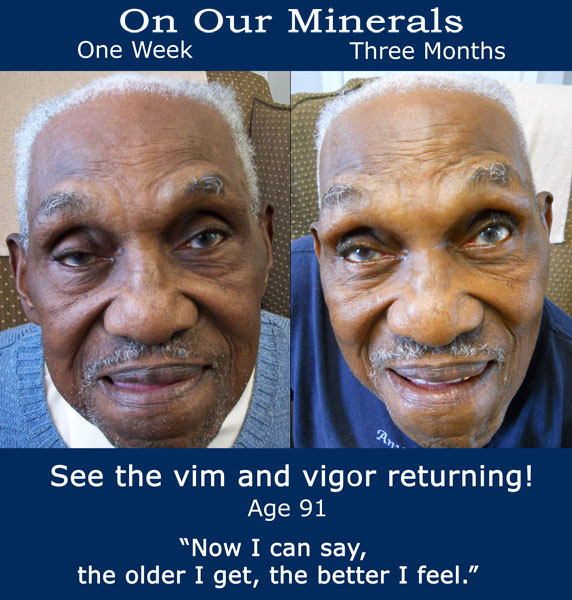 Client Testimonial for Congestive Heart Failure: Ron P., Richmond, VA
Congestive heart failure was not Ron's only cause for concern. Ron's shins had thick scaly skin. His feet were blue and his blood vessels were black from his ankles down to his toes. He could not move the toes on his right foot and the foot was numb. His legs felt so heavy that he had to lift his legs with his hands in order to go up stairs. He was on 17 different medicines that he took 4 times a day. If he did not awaken during the night to take his medicines, he would struggle to get out of the bed in the morning. It was on top of all of this, that his cardiologist diagnosed him with congestive heart failure. Ron said,
"I would lay in the bed and wish I was dead. Life just wasn't worth living anymore."
+++
Ron's Success at Optimum Health
Ron's balding pattern on his head indicated severe issues with protein digestion as well as severe circulatory, kidney and lung problems, With just one total body detoxification, he could feel his right foot again. After several months of complying with Optimum Health's recommendations, his neuropathy was gone and his legs felt light enough that he could walk up the steps normally. His podiatrist said, "Your progress is remarkable. Where did you say you are going for help again?"
After one year of complying with Optimum Health's recommendations, Ron no longer displayed the balding pattern of a person with circulatory issues. His cardiologist has officially stated that he no longer has congestive heart failure! He has been taken off all three medicines for congestive heart failure and told to return for a checkup in six months.
Update: At Ron's six month check up with the cardiologist, he was told that his heart continues to do well and was released from the cardiologist care!
+++
Client Testimonial for Improving Health and Learning:
G.M., Richmond, VA
Once we realize that it is going to take a very long time for a client to finish the cleansing phase of his total body detoxification, we normally encourage them to purchase our detox equipment as it is more economical for them. In accord with this, we spent many months suggesting that this be done. It was all to no avail. Finally, this client said,
"I have considered purchasing my own machine. However, I am doing so much better and I learn so much each time I come that I just don't want to stop coming!"
+++
We feel that this is one of the most wonderful compliments that can be given. Of course, we explained that he didn't have to stop coming. He would simply decrease to coming once a week, or one to two times a month to allow Optimum Health to oversee his cleansing process that he would do at home once her purchased his own equipment. At this point he was very pleased. He purchased his own machine and has been coming once a week for over three years to have necessary adjustments made to his routine and as he said…TO LEARN!
After 5 years, Gregory finally decided that there was no longer a need to come for weekly appointments!
+++
Client Testimonial for Grave's Disease: Althea S, Roanoke, VA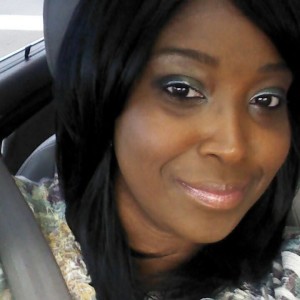 "Grave's Disease cause my thyroid hormones to be extremely high.  I had a goiter that protruded from my neck tremendously and down into my chest. After coming to Optimum Health, I began to have immediate results. My goiter decreased 4 inches in four days…the doctor said my goiter had completely disappeared as was confirmed by an MRI.
Two years later, I am glad to say that my doctor says that all of my thyroid hormones continue to be normal and that there is no sign of the Grave's Disease.  I tell nearly everyone every where I go about Optimum Health!"
+++




Back Pain: Charlene B,




Richmond, VA

"My back has hurt me for years so I had to try it for myself! It doesn't hurt anymore! I tell everyone, "You have to try it. It might make your back stop hurting too!"

Blocked Arteries: Gloria F,




Richmond, VA

"While attending one of Optimum Health's Seminars, I heard Tianya lecture about fish oil. I began taking the brand of fish oil she recommended to clear out my arteries.

Later the doctor went in through my leg to look at the arteries to my heart because he assumed the blockage had increased. Afterward the doctor said, "Much to my surprise, your arteries are as clear as a whistle!"
Unknown "Illness": Shirley W, Richmond, VA
"I have been sick for just about all my life. The doctor's have never been able to figure out what is wrong. I came to Optimum Health for a total body detox and consultation.  Hope is what I was given.  The people at Optimum Health took me seriously and had definite ideas about what my body was asking me to do. I have been coming to detox for a few years now and doing my personal supplemental routine faithfully.
Oh, I feel so much better. My smile has been found! I am glad to find someone who can help me and do it with natural products."
+++
Client Testimonial for Sweating Profusely: Edward G., Richmond, VA
"I would sweat profusely!  Doctors didn't seem to know why I keep sweating profusely.  I would start this profuse sweating and wet my whole shirt in minutes.  No one gave me answers that made any sense."
Edward came to Optimum Health looking for answers.  The answers made sense to him immediately.  He said,
"Finally, something that makes sense.  Let's get started right away!"
+++
After releasing toxic metals like mercury a few times, Edward began to sweat less and less.  After a few months of following his program of detoxification and nutritional assessments, Edward stopped sweating profusely completely.   He no longer had to change his shirts due to sweating or be embarrassed as sweat rolled down his face while he was standing in an air-conditioned room talking to someone.  Sweating profusely eliminated!
+++
Client Testimonials for Anti-Aging
| | |
| --- | --- |
| | "Optimum Health has inspired and pioneered the use of my company's protein supplement and wonderful things began to happen.  I have tried Optimum Health's suggestions myself and have found that I cannot do without them.  My skin is much firmer.  I am most impressed with how wonderful the skin on my neck looks!  Tianya is very pleased that even my hands look younger!" |
+++
Anti-Aging: Marion "Micki" Jones, Naturopathic Doctor, Texas
"Because I was the "sun queen" in my early years, I had a lot of wrinkles on my face (uggg).  Also, for a number of years I have had thinning of my hair on the top of my head.  For a woman, neither of these things are good!
+++
"I thought I had tried everything, short of a face lift and hair implants, but now I have the answer.
+++
Admittedly, I was very skeptical, but, after trying the protocol——IT WORKS! I took the before picture and then, each time I went to the mirror on the first day that I started the program, my face looked younger and healthier! The after picture taken at the end of the first day shows it."
+++
Client Testimonies for Blocked Arteries:
Blocked Arteries: Gloria F, Richmond, VA
"While attending one of Optimum Health's Seminars, I heard Tianya lecture about fish oil.  I began taking the brand of fish oil she recommended to clear out my arteries and that is just what it did.

Later the doctor went in through my leg to look at the arteries to my heart because he assumed the blockage had increased.   Afterward the doctor said, "Much to my surprise, your arteries are as clear as a whistle!""
+++
Blocked Arteries: Ida C., Hampton, VA
Ida had several blocked arteries.  She had stints put in to open them.  Then Ida began a supplemental routine recommended by Optimum Health.  She was having some chest pain so the doctors decided to have a look at her arteries to see if one was closing off.  Ida says,
"The doctors told me that every artery they checked was completely clear!"
+++
Blocked Arteries: Priscilla, Walker, Newport News, VA
Blocked arteries was a serious problem for Priscilla.  She eventually had surgery to replace several blocked arteries.  The physicians were aware that they left many arteries that were partially blocked.  It was at this point that she began a supplemental routing recommended by Optimum Health.  After a few years of following her program, Priscilla began to have some chest pains.  Just to be safe, the physicians decided to take a look at her heart and arteries.  Priscilla says,
"They told me all of my arteries were fine.  They didn't understand it, but they were all just fine!"
+++
Client Testimonials: Related Topics
Prescription Drug Abuse: Hydrocodone
Testimonials: Muscle Pain Relief+++
Optimum Health's Concept of Healing
Primary Wellness Consultations
Natural Healthcare Center Location
Donations: Help Us Help Others
Email Us, How Can We Assist You?
Start your path to optimum health by scheduling your appointment today. Member: Certified Natural Health Professionals