---
Optimum Health's  autism recovery program offers the possibility of full recovery with 98% showing significant symptomatic improvements.  Yes, that means that it is possible for the autistic individual to lose some if not all of the symptoms that earned them the diagnosis of autism.  We hope you will thoroughly investigate our autism recovery program and decide for yourself if it is at least worth a try!
Click here or the picture above to watch the video and meet Patrick.
Autism Recovery Program: The Initial Appointments
Initially, we assess the autistic individual in the primary wellness consultation yielding their personal recipe for health.  The primary wellness consultation assessment will include a:
Total Body Cleanse Detox/Dermal Chelation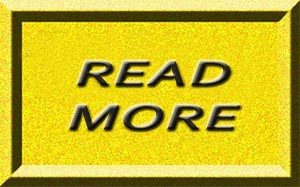 This process will allow the body to release toxins through the pores of the feet.   Heavy metals such as lead and mercury will exit the body entering the water that the feet are in.  Then, the water can be assessed for the heavy metals.  Since the metals leave through the pores of the feet, this process can also be called dermal chelation.
Nutritional Assessment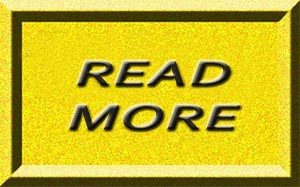 This assessment will allow our practitioner to make recommendations to ensure that all nutrients needed for healing the brain will be present in abundance.  We give special attention to the nutrients needed to increase the production of stem cells that will regenerate brain tissue.
Iridology Reading of the Eyes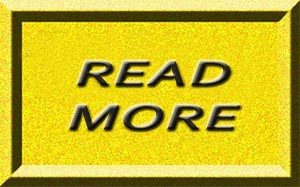 An iridology reading of your eyes indicates the possibilities for genetic predispositions.  It can also indicate the possibility of lifestyle choices such as eating seafood or having amalgams affect the brain's  ability to function.
Sleep quality, medical history, supplemental history and the status of the enzymes and intestinal flora are also assessed.  The results of all of these assessments are presented in the form of the Recipe for Health detailing the steps required to allow the autistic individual to have their best chance for full autism recovery.  Then, our practitioner will have weekly follow ups to help teach the autistic individual and/or the family of the autistic child exactly what to do to have the best chance at a safe and complete recovery.
Click here or the picture above to watch the video and meet Landon.
Autism Recovery Program: The Investment
Autism recovery requires quite an investment of time, effort and finances!  You must set aside significant amounts of time to follow all steps and keep all appointments.  This is not optional.  Skipping steps and/or missing appointments will slow down the process and may even eliminate the possibility of recovery.  This program requires massive amounts of effort.  There will be times when digging deep within to continue will be required.  At those times, focusing on the end result will help you push through.
Though it can cost just hundreds of dollars to get started, it typically cost about $4,000.  The $4,000 will cover the purchase of medical equipment needed, test and service fees.  A series of weekly follow-ups are required.  The purchase of supplements and special foods is also required.   Typically, the full autism recovery program can cost as much as $10,000 for low functioning autistic individuals.  The $10,000 will be paid weekly or monthly over the course of several years.  The actual cost will be determined by the amount of toxins present in your child and how long it takes to remove them.  The time it takes to help heal the brain is also a factor.  Finally, it may be helpful to keep in mind that insurance will not cover any of these fees.
Traditional medical insurance will not cover this recovery process.  As a result, we are currently seeking donations and funding from NIH and DOD to be able to assist more of the children that come to our facility for help at no charge to their families.  Until we are able to secure funding, we have to turn most of the children that come to our facility away because their parents cannot afford to pay for our services.  This truly breaks our hearts every time!  If you are able to donate even a few dollars to help these families, they would be so grateful.
Click here or the picture above to watch the video and meet Daniel.
Entering Our Autism Recovery Program
We start with an in-depth conversation to ensure that this program is right for you.  If you decide to move forward, the initial fees are paid and the initial appointment is scheduled.  Your dermal chelation equipment will be ordered and shipped to you.  We send you a "Welcome Email" and a "Welcome Package" that will tell you exactly what to do to get ready for your initial appointment.
---
---
Next:
Why aren't stem cell transplants more effective?
---
---
LATEST VIDEOS:
---
---

Video on Improving Your Health
Where can you find your optimum health status?  Take a quick peep and see.
---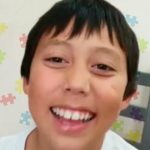 Video on Autism Progress
Can a child diagnosed with autism lose the desire to stim?  Follow Patrick's progress and see just how much he improves.
---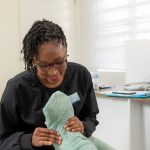 Video on CDS Graduates Facility
Graduating from our detoxification specialist program can help you get started too!
---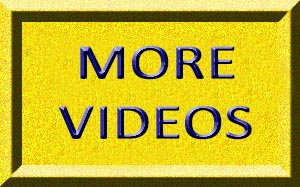 Autism Recovery: Related Topics
Autism Causes and Recovery: Meet Daniel
Eliminating The Mercury That Can Cause Symptoms Identical To Autism
Optimum Health's Concept of Healing
Primary Wellness Consultations
Natural Healthcare Center Location
Donations: Help Us Help Others
Email Us, How Can We Assist You?
Start your path to optimum health by scheduling your appointment today. Member: Certified Natural Health Professionals