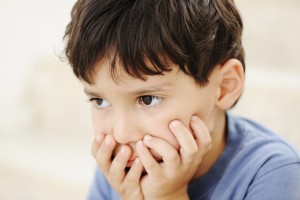 What causes autism?  The facts are beginning to make it very obvious.  Researchers have published many papers indicating that certain heavy metals are neurotoxins.  As such, researchers have proven that arsenic and heavy metals such as mercury cause mental issues identical to autism and Alzheimer's.
Believe the Research on Autism Causes!
We at Optimum Health believe them! Why? Because of the fact that autism did not exist in countries that did not put these heavy metals in the teeth of their children and expecting mothers.  (Now, seafood is becoming a major source of mercury to children.  As a result there is an increase in the number of autistic children in countries where children eat a lot of seafood and fish.)  We also believe them because autism does not exist in countries that do not administer these heavy metals to their children in the form of vaccines. Autism began to show up in many countries after allowing their children to be vaccinated with American vaccines.
We also think that autism is caused from heavy metal toxicity because each autistic child that we have had the pleasure of working with had heavy metal levels that far exceed minimum toxic levels. One child's was over a hundred times higher than what is considered minimally safe. When we remove the heavy metals, they become normal.
ENOUGH SAID!
Traditional medical insurance will not cover this recovery process.  As a result, we are currently seeking donation and funding from NIH and DOD to be able to assist more of the children that come to our facility for help.  Currently, we have to turn so many of these children away because their parents cannot afford to pay out of pocket for the services.  This truly breaks our hearts every time!  If you are able to donate even a few dollars to help these families, it will be much appreciated.
What Causes Autism: Related Topics
Optimum Health's Concept of Healing
Primary Wellness Consultations
Natural Healthcare Center Location
Donations: Help Us Help Others
Email Us, How Can We Assist You?
Start your path to optimum health by scheduling your appointment today. Member: Certified Natural Health Professionals
d
d