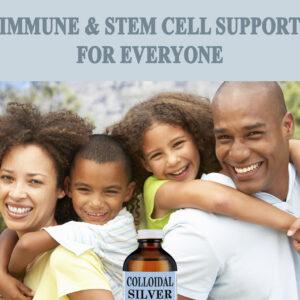 There are facilities that can yield up to 90% symptomatic improvement with autism.  But what does this mean?  The autistic person's symptoms will improve at least a little for at least a short period of time.    This can be absolutely wonderful as it can mean that you might hear your child speak for the first time in many years.  Unfortunately, parents have come to us asking, "Why didn't the improvements last for more than just a few month?"  Or they have asked, "Why didn't I see a bigger change in my child?"
The Effects of Toxicity on Stem Cell Transplants
Stem cell transplants can send stem cells into the brain to replace damaged brain cells.  Getting an influx of stem cells can truly help the brain recover from autism.  However, a excess toxins sitting in the brain can damage and even kill the stem cells shortly after their arrival.  This may cause any result from the stem cell transplant to dissipate quickly.  If the brain is toxic enough, it can totally prevent results from occurring.  In other words, if toxins in the brain destroyed the original brain cells, they will destroy the stem cells and new brain cells that they try to make.  Doesn't that seem reasonable?
It is with this in mind that Optimum Health's autism recovery program requires testing to determine the level of toxicity.  To date, 100% of the individual tested had toxins present that are known neurotoxins.  Neurotoxins damage brain cells.  Therefore, the neurotoxins are removed with dermal chelation.  Once the brain's level of toxicity decreases low enough, the brain's environment becomes a safe environment for the stem cells.
---
---
Next:
---
---
LATEST VIDEOS:
---
---

Video on Improving Your Health
Where can you find your optimum health status?  Take a quick peep and see.
---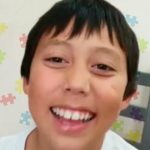 Video on Autism Progress
Can a child diagnosed with autism lose the desire to stim?  Follow Patrick's progress and see just how much he improves.
---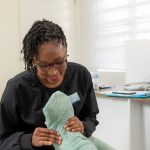 Video on CDS Graduates Facility
Graduating from our detoxification specialist program can help you get started too!
---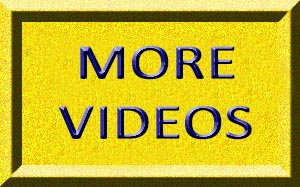 Autism Recovery: Related Topics
Autism Causes and Recovery: Meet Daniel
Eliminating The Mercury That Can Cause Symptoms Identical To Autism
Optimum Health's Concept of Healing
Primary Wellness Consultations
Natural Healthcare Center Location
Donations: Help Us Help Others
Email Us, How Can We Assist You?
Start your path to optimum health by scheduling your appointment today. Member: Certified Natural Health Professionals