---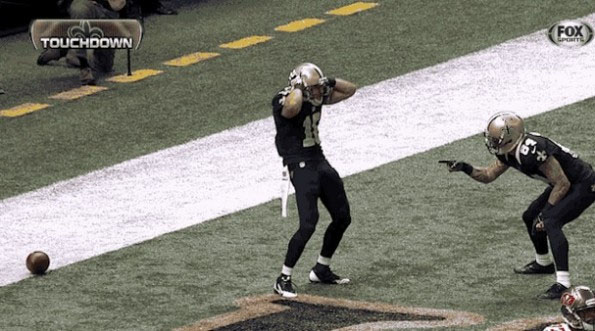 A retired professional athlete was doing the duties of a good husband when he accompanied his wife to our center for a total body detoxification. When we tried to talk with him, he made it very clear that he was not interested in doing anything other than humoring his wife. For example, he would say, "Talk to her, she is the one that has me here!"
About half way through his first total body detoxification, (ionic detox foot bath) he noticed that his legs felt lighter. Though it is quite unusual for someone to notice a difference while still sitting in the detox chair, you have to respect what a person feels. From this point on, we had his full attention!
When the first total body detoxification is over, we always ask new clients to walk around and "try out their new legs". We ask them if they notice anything different about their legs and knees. As he was trying out his new legs, they felt so much better to him that he began to do his touchdown dance right in our detox center! His wife said,
"Honey, what version of your touchdown dance is that? I see a little bit of James Brown, Elvis Presley and everyone else in that one!"
---
Popular Related Topics:
Optimum Health's Concept of Healing
Primary Wellness Consultations
Natural Healthcare Center Location
Donations: Help Us Help Others
Email Us, How Can We Assist You?
Start your path to optimum health by scheduling your appointment today. Member: Certified Natural Health Professionals