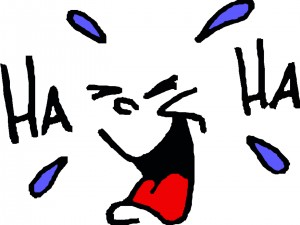 "The Funny Side of Natural Healthcare" is a new type of post that we are submitting for your pleasure.
At our center, we constantly repeat the hilarious conversations and incidences that we have with our clients because they allow us to use humor to educate. We are constantly told that we, "need to write a book" about all the funny stuff that goes on inside our center.
We will now share these stories that have educated our clients through laughter for years. Read them as they are posted and share your thoughts as often as you can.  Most importantly, let us know what you learned while you were chuckling!
We will get started with our first one:  A MIRACLE IS BETTER LATE THAN NEVER!
Someone found us on the internet and scheduled and appointment for an initial consultation which is our physical exam natural health style. During the appointment he mentioned that he had been feeling bad for over 30 years dealing with his health issues. He said that he really didn't think we could help him.
As the appointment proceeded, from time to time I would ask, "Are you beginning to feel any better yet?" He would repeatedly say, "No, I still feel just as bad as I have felt for the last 30 years." As the appointment was coming to an end I asked, "Well, have you begun to feel any better yet?" He looked at me and said, "NO! I still feel just as bad as I have felt for over 30 years. I just don't think you will be able to help me. No one can." I told him to continue to pay attention to how he felt and let me know if anything changed. He said, "Nothing will change."
A few days later, I called to check on him and he said, "It's a miracle! I woke the next day and I felt better than I have felt since I was in my 20's. This is truly a miracle! You said it would happen. I can't believe it happened so quickly!" I told him that normally it happens before the appointment is over. But, it is better to have your "miracle" late than never!