---
Feeling Better From Stiffness
Often people are feeling better after their first appointment when they come to our center and are extremely stiff or experiencing severe pain in their muscles and or joints.  Most of these individuals lose all of their stiffness and are pain-free by the end of their first total body cleanse done with the ionic detox foot bath.  It is common for them to dance around the center in excitement and relief.  One client was a retired professional football player who was so happy that he did his touch down dance in our detox center.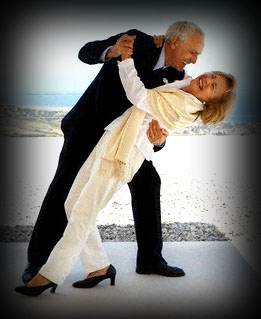 We Call Them the Dancers
Another client was an 80-year-old male who put his feet into the water of our total body cleanse process not expecting any change at all.  Afterwards, he began to move and twist and said,
"I didn't realize how stiff in the rear end I had gotten."
+++
Then he entered the lobby and took the hand of the certified detoxification specialist and waltzed her around the room!
+++
No More 5 Hour Energy Drinks: James Lambert, Richmond, VA
James Lambert has a full-time job while burning the midnight oil as he earns his masters degree in economics. He was using 5 Hour Energy drinks to keep his energy high and fuel the process. James decided it was time to get healthier so he came to Optimum Health for an initial consultation. He liked the experience and decided to make the suggested changes. After just three weeks James exclaimed,
"I have so much energy even at 2 am when I am studying that I don't even have to drink the 5 Hour Energy drinks anymore!"
Feeling Better: Gregory.M., Richmond, VA
Once we realize that it is going to take a very long time for a client to finish the cleansing phase of his total body detoxification, we normally encourage them to purchase their own detoxification equipment from our center as it is more economical for them.  In accord with this policy, it was suggested several times that this be done.  It was all to no avail as Gregory finally said,
I have considered purchasing my own machine.  However, I am feeling so much better and I have learned so much each time I come that I just don't want to stop coming!"
+++
We feel that this is one of the most wonderful compliments that can be given.  Of course, we explained that he didn't have to stop coming.  He would simply decrease to coming to once a week,  twice a month or once a month to allow Optimum Health to oversee his cleansing process and make suggestions to continue guiding him through the process.  At this point he was very pleased and purchased his own machine  immediately.  Over the course of over two years, once a month appointments have been suggested repeatedly.  However, Gregory continues to come once a week as he said…
To Feel Better and Learn!
+++
After 5 years, Gregory finally decided that there was no longer a need to come for weekly appointments!
+++
---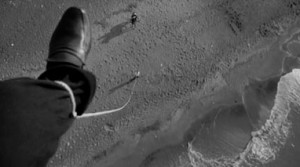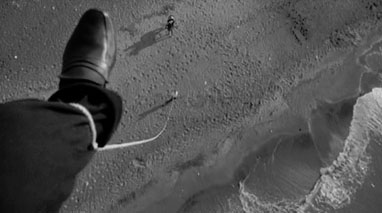 Feeling Better:
E.G., Richmond, VA
This client had to rest once he walked up a flight of stairs.  He was unable to do much of what he normally could do.  His heart was enlarged.  He had several heart attacks, the physicians had him sleeping in a defibrillator vest and they were trying to put a permanent pacemaker and defibrillator into his heart.  He refused and decided to try helping his body heal instead.  After a few months of coming to our center three times a work for help with healing, he entered very excitedly on a 100 degree summer day and exclaimed,
"I just ran a mile and I feel WONDERFUL!"
+++
He was definitely advised not to repeat such a thing for a quite a while.  Another client was sitting in the detox center and overheard his exclamation.  She said, "He is so excited that we are going to have to tie him down with a string so he doesn't float away".  He responded, "A string won't hold me.  It is going to take a rope!"  Everyone present laughed.
After a year of coming to optimum Health, he went back to see his physicians for another checkup.  They indicated that his heart function had improved by 25%.  Yes, he is definitely feeling better.
Feeling Better: Pamela T., Richmond, VA
Pamela stated that her thinking was so foggy that she felt as if she was "walking in green pea soup".  She wanted her life back quickly so she decided to fast track her recovery by giving her body what it needed quickly.  When she came in for her appointment a few days later she said,
The green soup is gone.  I can think clearly again!
Feeling Better: Shirley W, Richmond, VA
"I have been sick for just about all my life.  The doctor's have never been able to figure out what is wrong.  I came to Optimum Health for a detox and consultation.  Hope is what I was given because they took me seriously.  Also, they had definite ideas about what my body was asking me to do.  I have been coming to detox for a few years now and continue to do my personal supplemental routine faithfully.
I feel so much better.  My smile has been found!  I am glad to find someone who can help me and do it with natural products."
Feeling Better: Barbara T, Goochland, VA
"Tianya & Charlene, I want you to know how I appreciate you both for helping me.
Inside one month…I feel ever so much better.

I can not imagine how the next few coming months will be?!!  Only Better than ever?!

I have referred numerous ones to you.  I will stress they call, now!

Thank you ever so much.

Loyally,
Barbara T.

I will be on this new way of living ETERNALLY!"
+++
Feeling Better: John H, Richmond, VA
John, who is over 80 years old, was listening to Optimum Health Live (Optimum Health's Radio Show) and decided to call and make an appointment for a nutritional consultation.  After just a few weeks of being on his new personal program he said while smiling,
"I have been to doctors who kept telling me I was fine, but I knew I didn't feel fine.  Optimum Health has helped me to feel fine.  I don't get that light-headed feeling anymore and I think so much better.  Even my hair seems to be thicker…maybe I just need a haircut!"
+++
Feeling Better: E. George, Richmond, VA
"Before I started coming to Optimum Health my energy was very low and my hair would not grow.  Now, in about  a month an a half, my hair is beginning to come out little by little and I am feeling much better,  I am so grateful that I found Optimum Health.  Though it takes time and  patience  to follow their instructions to get the results that you need , it is worth it."
+++
Feeling Better Testimonials: Related Topics
Depression/Bipolar Testimonial
Testimonials: Healing Kidney Problems
Muscle Pain Relief Testimonials
Optimum Health's Concept of Healing
Primary Wellness Consultations
Natural Healthcare Center Location
Donations: Help Us Help Others
Email Us, How Can We Assist You?
+++
No need to worry,

Optimum Health can help you look good…inside and out!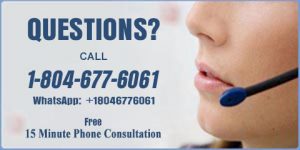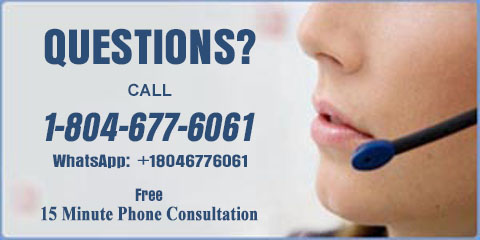 Start your path to optimum health by scheduling your appointment today. Member: Certified Natural Health Professionals