---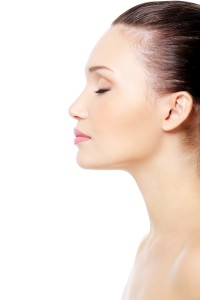 Anti aging starts with the collagen that lies just beneath the skin and eliminates wrinkles keeping the skin wrinkle free and smooth. Your body uses the complete proteins in your foods and complete protein drinks to make just the right amount of collagen.
Enlarged Pores typically come from a protein deficiency. Your body uses the protein you eat to allow your pores to shrink down to nearly invisible.
Skin Peel is done naturally by the complete proteins you eat.  Increase your protein and watch your skin thin to normal in just weeks.
Get the idea?  Work from within.
Protein

It does the body Good!

Skin Care From Within
Skin care from within begins with dealing with the cause of the things that make you look older.  In fact it is not about trying to hide it with the best skin care cream or makeup.
Skin Care From Within: Complete Proteins
At Optimum Health we recognize the cause to be a protein deficiency.  Correct the protein deficiency and you will hear the words that our clients hear, "What are you doing?  You are actually getting younger!"  They won't be talking about just your face.  They will be referring to your neck, your hands, your legs and more!
We also recognize that the amount of stem cells produced seems to decrease with aging.  Not a problem…colloidal silver stimulates the body to return stem cell production to that of the younger years.  Of course, you must have enough complete proteins and other nutrients available in order for the body to respond to the stimulation by actually producing the stem cells.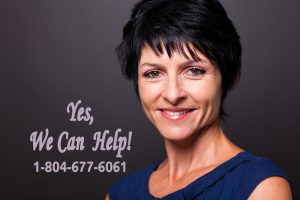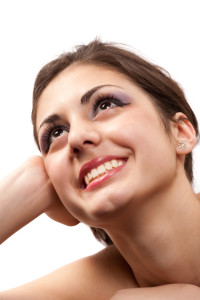 Anti Aging: How do you get enough of complete proteins?
We have found that the best source for protein is eggs every day.  The next best source is beans topped with sesame seeds every day. We also suggest our Optimum You, Superfood Protein Drink as a supplement to your diet. Optimum You, Superfund Protein Drink ensures that you get your protein even on days when you can't fit in the beans and quinoa or just need a break from eating the beans and quinoa.
Optimum You, Superfood Protein Drink is a whole food supplement. This means that it has nutrients needed to keep your eyes white, your hair it natural color and the fiber needed to regulate bowel movements.
+++
+++
SEE THE DIFFERENCE 24 HOURS MAKES
---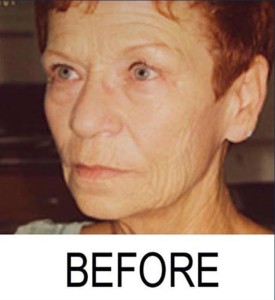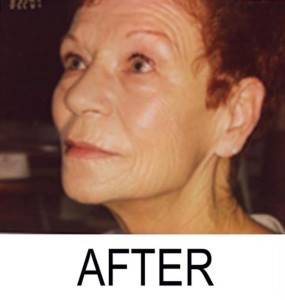 Notice that her checks are no longer drooping.  Also, the depth of her wrinkles is dramatically reduced.  The skin hanging below her jawbone is drastically reduced as well.  Finally, notice that the skin on her neck has changed also.  Look at the thickness of her skin all over and see if you see how much thinner it has gotten.
Get the idea?  Work from within.
Protein

It does the body Good!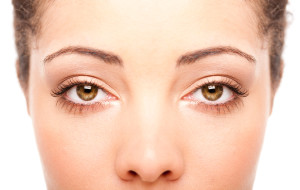 Call to order yours today! 
804-677-6061
No need to worry,
Optimum Health can help you look good…inside and out!
+++
Anti Aging, No More Wrinkles: Related Topics
Optimum Health's Concept of Healing
Primary Wellness Consultations
Natural Healthcare Center Location
Donations: Help Us Help Others
Email Us, How Can We Assist You?
Start your path to optimum health by scheduling your appointment today. Member: Certified Natural Health Professionals