---
Knee pain relief comes often at Optimum Health.  Whether clients come with knee pain, walking on canes and crutches or in a wheel chair, we are usually able to help their body heal and avoid surgeries and medications in just a few weeks.  We regularly hear our clients say,
"I can't believe that my knees don't hurt!"
"…the older I get, the better I feel."
"See what I can do now."

Knee Pain Relief: Mike, Richmond VA
Mike's aching joints were his knees which were very painful and had lumps on them.  He said that most of the members of his family had knees like his and that they typically began experiencing pain by age 11.  After his first Total Body Cleanse he said,
"I can't believe that my knees don't hurt!"
Knee Pain Relief: Cynthia, Baltimore, MD
Cynthia came to Optimum Health taking prescription drugs for knee pain due to osteoarthritis.  The medicine had discolored her face as a side effect.  She was walking with a cane and discouraged by the skin discoloration.  After a few total body cleanses and nutritional support for the knee, Cynthia entered our center walking without her cane.  She left it in the car. After a few more appointments, she smiled and said,
"The cane is gone.  I just don't seem to need it anymore."
+++
Six months later, Cynthia indicated that she no longer took any medicines for knee pain or osteoarthritis.  A year later, all of the skin discoloration was gone.
+++
Knee Pain Relief: Patricia D., Avondale, Arkansas
Patricia had already had knee replacement surgery on one of her knees.  She continued to have major issues with the knee and decided not to have the second knee replaced.  She came to Optimum Health for assistance with healing the knee.  Six months later, her knee was healed and gave her no trouble at all.  After having the knee that she had replaced operated on several times, she returned to Optimum Health for assistance with all of the scar tissue that kept forming to see if she could avoid having he scar tissue surgically removed again.  She was unable to bend the knee.  Within one hour of  rubbing DMSO with aloe all over the knee, she was able to bend the knee completely.  Patricia exclaimed,
"I can't believe it!  I am really bending my knee.  It doesn't even hurt!"
+++
---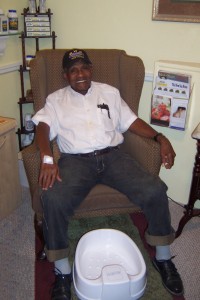 Joints Pain Relief: Robert, B, Heathsville, Va
Aching joints isn't what brought Robert to Optimum Health.  Stage 4 Renal failure is what caused his daughter decide to bring an appointment to see if we could help his kidneys.  But his kidneys were not his only problem.  Like the typical American who is over 80 years old, Robert struggled to lift himself out of the chair and his steps were feeble.  After his first total body cleanse he noticed that his aching joints felt better.  After one month of cleansing, at over 80 years of age, Robert stood up and walked like a young man.  When asked how his joints felt he said,
"Baby, I don't hurt anywhere!"
UPDATE:  3 YEARS LATER
+++
At the age of 83, Robert continues to do his total body cleanses twice a month and he still does not hurt anywhere.  On a recent appointment he stated,
"After starting on my new mineral drink, my hair is turning black again…at my age!  I keep telling people the older I get, the better I feel"
+++
Aching Joints Relief: Barbara, Atlanta Ga

Barbara's aching joints were all along her back.  She came into our center having trouble sitting, standing and bending.  After her first total body cleanse she began to dance.  Her dance included a move where she literally danced low enough to touch the floor as she said,

"Look what I can do!"
Aching Joints Relief: Betty, Heathesville VA
Betty's aching joints were all over her body.  Even with her prescription medicines, she could not get out of the bed on rainy days. She attended one of Optimum Health's Better Health seminars where she had her first total body cleanse. Our health practitioner suggested nutrients to help her body continue to remove the arthritic inflammation. At the second Better Health seminar held in Heathesville, Virginia a month later, there was a severe thunderstorm. Everyone was were surprised to see Betty attend since she is normally bed ridden during storms. She came because the first total body cleanse helped her do much that she had to make sure that she got a second one. Afterwards, she too began to do a dance that included a move that went all the way to the floor. Betty also lifted a leg in the air as she danced and said,
"See what I can do now. These people know what they are doing!"
Knee Pain Relief: Related Topics
Optimum Health's Concept of Healing
Primary Wellness Consultations
Natural Healthcare Center Location
Email Us, How Can We Assist You?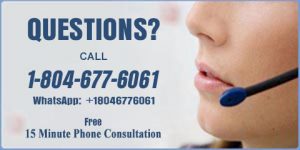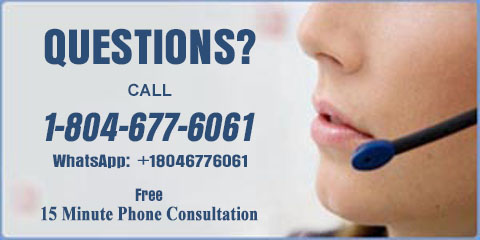 Start your path to optimum health by scheduling your appointment today. Member: Certified Natural Health Professionals