---
Vital Health Detox is available to the entire family.  We will help you heal your body by addressing the underlying causes.  First of all, we will help your body eliminate healing impediments.  Then, we will help you ensure that you have all the essential nutrients for healing your body.   As a rule, you will be given the personal touch as we become a part of your healthcare team.
Let Vital Health Detox become your detox facility.  Then you can heal your body utilizing traditional, homeopathic, and alternative methods.  Become a part of the Vital Health Detox Family and heal with the oversight of our certified natural health practitioner, Tianya S. Clark, B.S., CNHP, using quality supplements, the elimination of toxins with total body cleanses and follow-up appointments.
---
Detoxing regularly is suggested.
---
All Prices Are Subject To Change As Needed.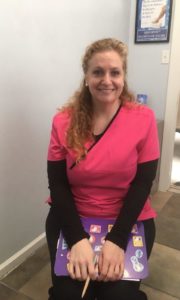 +++
Call For Your Appointment!

+++
Vital Health Detox: Related Topics
Pain After a Total Body Cleanse
Hair Analysis Prove Detox Results
Optimum Health's Concept of Healing
Primary Wellness Consultations
Start your path to optimum health by scheduling your appointment today. Member: Certified Natural Health Professionals