---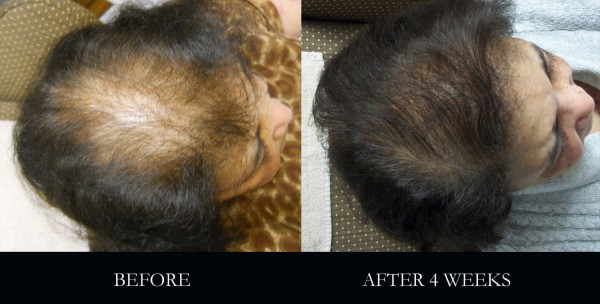 Regrowing hair naturally is easy when you fuel the body's natural ability to regrow your hair. This means that your body needs appropriate amounts of protein and B vitamins to regrow your hair.  When your proteins are being used to manage and transport toxins or deal with other health challenges, there may not be enough left over for your hair.  As our detox process removed the toxins, her body no longer needed to use as many proteins to manage toxins.  As a result, her body began to have more protein left over for her hair.  This made regrowing her hair easy.  Of course, we put her on a protein rich diet and a protein supplement as well as a few other supplements she needed.
Regrowing Hair is Easy: Popular Topics
Can Menopause Really Be Symptom Free
We May Be Overeating to Store Toxins
Optimum Health's Concept of Healing
Primary Wellness Consultations
Natural Healthcare Center Location
Donations: Help Us Help Others
Email Us, How Can We Assist You?
Start your path to optimum health by scheduling your appointment today. Member: Certified Natural Health Professionals