Why Is It Important To Consider If Your Child Simply Has Heavy Metal Toxicity?
If your child is functioning at his best, then we support and celebrate his best.  No
doubt about it.  However, if what you are experiencing with your child is the result of heavy metal toxicity, then your job as a parent might change.   Instead of celebrating your child's current best, you may need to be removing the heavy metals and helping your child's brain heal so your child can reach his actual best.  Therefore, we strongly encourage you to study this page and consider investigating the possibility that your child's autism may simply be a symptom of a bigger issue…heavy metal toxicity.
Autism and Heavy Metal Toxicity
Autism and heavy metal toxicity are causes for much debate.  At Optimum Health, we say, explore the option so you can decide for yourself if you think this is the case with your child.  Let us test to see if your child has heavy metal toxicity.  We will document your child's levels for mercury, lead, arsenic, aluminum, cadmium, beryllium and uranium.  If mercury, lead and/or arsenic are present in larger amounts, we will suggest you have it removed and see if your child's symptoms begin to diminish.  It really is just that simple.
Click here or the picture above to watch the video and meet Patrick.
Autism Recovery: A Non-Invasive Process
As you can see in the video below, the process is noninvasive and could help your child be who he was before the regression began.  After watching the video below, if you become curious about how things are going for the child in the video, read about his updates over the last two years.
---
Click here or the picture above to watch the video and meet Landon.
Next:
Patrick After His First Year of Autism Recovery
---
---
LATEST VIDEOS:
---
---

Video on Improving Your Health
Where can you find your optimum health status?  Take a quick peep and see.
---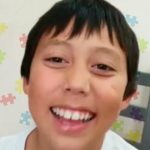 Video on Autism Progress
Can a child diagnosed with autism lose the desire to stim?  Follow Patrick's progress and see just how much he improves.
---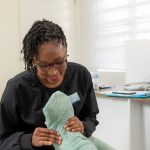 Video on CDS Graduates Facility
Graduating from our detoxification specialist program can help you get started too!
---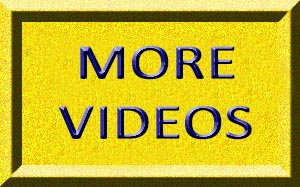 Optimum Health's Concept of Healing
Primary Wellness Consultations
Natural Healthcare Center Location
Donations: Help Us Help Others
Email Us, How Can We Assist You?
Start your path to optimum health by scheduling your appointment today. Member: Certified Natural Health Professionals